I've been listening to tons of new music lately and that's inspired me to share with you all who my favorite vocalists are!
Amy Lee
*Lead singer of Evanescence
*Also recorded solo songs
With an amazing range of four octaves, Amy Lee has a very emotional, dark voice that can go so surprisingly high and low. People typically cheer when a singer hits crazy high notes, and that happens during Evanescence's live performances, but I've even seen videos of live performances where people cheer for how deep her voice can get. Her gorgeous voice just soars with the feeling she puts into every song.
Simone Simmons
*Lead singer of Epica
She's classically trained? Yeah, and it's obvious. What a wonderful, crystal-clear voice! Her flawless singing is what tends to give Epica a cross-over appeal for those that may think that Epica's music would be a bit too heavy for them, with potent guitars and Mark's grunting.
Sharon den Adel
*Lead Singer of Within Temptation
*Has done multiple duets
A wonderful soprano at her best. In early recordings, her voice had this cold factor that immediately made her seem other-worldly. Typically, she now sings with a compassionate, softer feel but far from weak. In songs like "The Promise" she sounds like an operatic powerhouse, but in others like "Sinead" we see a more fun side of her amazing voice.
Ben Burnley
*Lead singer of Breaking Benjamin
Ben's voice is so full, smooth, and dark. Yet he can still scream (darker still) in a way that sounds perfect and awesome. You really don't hear voices like this in the hard rock scene too often.
Emmy Rossum
*Solo artist
*Portrayed the role of Christine Daae in the 2004 film The Phantom of the Opera
A young operatic singer who wowed me with her talent in
The Phantom of the Opera,
which she starred as the leading lady, Christine Daae. Her voice has a sharpness and sincerity that gives me chills.
David Gilmour
*Lead singer of Pink Floyd
This guy has a voice that'll put you to sleep. Seriously, go buy any Pink Floyd album and tell me that his voice isn't incredibly relaxing, especially in the songs "Another Brick in the Wall: Part 1" and "Breathe". He's always sounded just as great live as he does on the studio-recorded albums, very chill, but still rock n' roll.
Lady Gaga
*Solo artist
Say what you will, but I really enjoy listening to Gaga's voice. I'm not absolutely crazy about how she sounded in her first album,
The Fame,
because she's shown big improvements in her latest album,
Born This Way.
Her voice gives off a classy, bluesey/rock n' roll feel in songs like "Speechless" and "You and I", and I think the world has been missing this for a while. Personally, I think she's basically the best at singing live in the pop music world.
Jackie Evancho
*Solo artist
*Contestant on America's Got Talent
Is there anybody out there who hasn't been moved by Jackie? The very first time I heard her on
America's Got Talent
my jaw just hung open in my moment of being completely awestruck that someone her age can sound so mature and beautiful.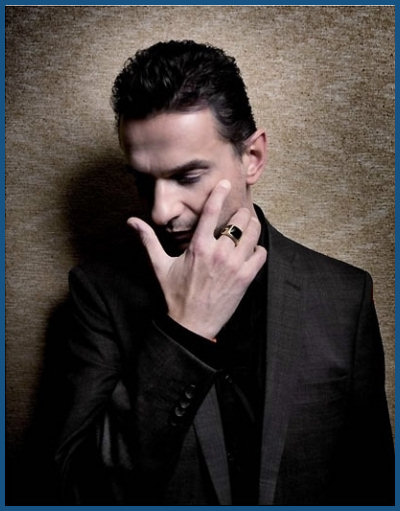 Dave Gahan
*Lead singer of Depeche Mode
I'm not sure what main reason I have for finding his voice so appealing. There's just something about it that flows like velvet in its soft richness...
Chris Martin
*Lead singer of Coldplay
Of all the males on my list of favorite singers, Chris stands out as the highest in pitch. His voice can definitely be described as peaceful and soothing, and easily unique.