I know it's been a little dead around here lately (which is so sad because this year I've actually been able to post on a regular basis without awkward breaks until now), but alas, I've compiled a Top Ten Tuesday list for today! Top Ten Tuesday is a cool book-related meme hosted at
The Broke and the Bookish
. This week bloggers are talking about book uncertainties, and I'll bluntly admit that I have quite a few of them. In a world of so many books, it's easy to become indecisive. But these books have always been a subject of debate... In fact, most of these have been for a matter of years.
Top Ten Book I'm Not Sure I Want to Read
1
The Infernal Devices trilogy by Cassandra Clare
I have been trying to decide whether or not I should read this trilogy for a while. I haven't read the Mortal Instruments series (okay, okay, I read one chapter of City of Bones but stopped reading because I became preoccupied with other books), but I just think The Infernal Devices looks better. From what I've heard, it's possible for one to read this prequel trilogy without having read The Mortal Instruments, so really... Why not?
Warm Bodies by Isaac Marion
Zombies are not my favorite subject. I don't watch The Walking Dead and haven't read any zombie books other than Carrie Ryan's wonderful Forest of Hands and Teeth series simply because I don't care much about zombies... But Warm Bodies has always sounded interesting to me. I've never really heard of a zombie love story before and I think this book could have some really cool themes incorporated.

3
Love Letters to the Dead by Ava Dellaira
This book sounds really good. A girl writes letters to celebrities who have passed away
as a way of helping her cope with her own life - that's deep. It reminds me of The Perks of Being a Wallflower in some ways. So what's the problem? What's making me unsure if I should prioritize this book highly? Well, it sounds like it's going to make me cry. And I don't want to cry. And I'm just afraid it won't live up to the hype.

4
We Were Liars by E. Lockhart
To be honest, I have absolutely no idea why I wanted to read this. None. I was just thinking one day that I think I'll skip this one but then I saw I marked it as "to-read" in my Goodreads. I think I read a really promising review of it at one point that convinced me to give it a shot, but I can't really remember why I was ever attracted to it despite hearing great things about it. Feel free to give me a run-down of why its good if you want.
5
Gravity by Melissa West
I think we all know what drew me to this one initially: The beautiful cover! But the sci-fi storyline is just as cool. I've just been trying to gauge how highly I should prioritize this one, or if it sounds unique enough to prioritize it at all. The descriptions I've read have been pretty vague. But on the plus side, the heroine sounds like she'll be strong and badass, so that in itself gives Gravity some brownie points.
6
Raised by Wolves by Jennifer Lynn Barnes
I love werewolves. Always have, always will, and even though I like vampires, I tend to prefer werewolf stories. However, that all depends on the depiction of the werewolves, the backstories, the general execution of werewolf lore. So one question separates me from this book: Is this one worth it?
7
The Raven Boys by Maggie Stiefvater
I read Maggie Stiefvater's Wolves of Mercy Falls trilogy a while back, and while I liked it, it just wasn't one of my favorites and didn't seem to strike me as much as it did with other readers. But The Raven Boys sounds like it could potentially be better than The Wolves of Mercy Falls, or about the same. I can't decide what I should do.

8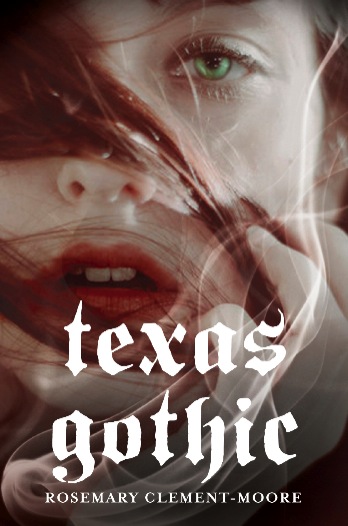 Texas Gothic by Rosemary Clement-Moore
I've wanted to read this ever since it came out. Texas Gothic just sounds like fun, but fun doesn't always equate to good. It's about witches and ghosts, so naturally, I'm attracted to that aspect. However, I'm weary of ghost stories and stories about mediums at times because a lot of stories like that tend to blend together and do a lot of the same things, and from what I've heard about the second book in this series, Spirit and Dust, the concentration of the medium/ghost aspects increases. Did you guys like this one? Does the storyline stand out?

9
Waiting to be Heard by Amanda Knox
I really REALLY wanted to read this right when it came out... But then the Italian courts decided that they still think Amanda committed a crime and even though she hasn't gone back to Italy or anything, it feels like her story isn't over, and the subject just makes me angry since this ordeal is STILL GOING ON. I imagine I'll read it once this all finally comes to an absolute conclusion because then there won't be a current situation for me to be angry about.

10
Eyes Like Stars by Lisa Mantchev
This book has always seemed really intriguing even aside from the gorgeous cover, but as I mentioned in another Top Ten Tuesday list, I've heard that there are a lot of Shakespeare references and that makes me somewhat weary because even though I've read some Shakespeare, I wouldn't call myself an expert. It sounds unique enough, but I've always been debating how to prioritize this book on my TBR and it somehow never ends up being highly prioritized. Do you guys recommend it?
Honestly, now that I've made this list, I think I've reminded myself of what drew me to a few of these books and I think I officially want to read some of them! If there are any books on this list you'd like to recommend or if there are any that you think I should skip, let me know. Put a link to your list in the comments and I'll come visit! Have a great day!