Top Ten Tuesday is a fabulous meme hosted at
The Broke and the Bookish
. Today, we're going to talk about our TBRs!
Top Ten Books on My Summer TBR List

1
A Million Suns by Beth Revis
Yeah, I know I'm pretty slow at this whole 'let's finish the series' thing. I finally got around to getting a copy of the second book in Beth Revis' sci-fi trilogy, and I've honestly been putting off reading it because if it's anything like
Across the Universe
, I won't be able to put it down. That's awesome and everything, but the best time for me to read this is when I don't have so much stuff to do so I don't have to torture myself by reading parts and then having to stay away.
2
Villette by Charlotte Bronte
This was on last year's summer TBR, but unfortunately, I didn't get to it then, or in the fall, or in the winter, or in the spring... I guess I got distracted with other books. But as I've mentioned before, I've made it a goal to get around to reading everything by the Bronte sisters since I love Jane Eyre so very much. I hope Villette lives up to the hype!
Sailor Moon Short Stories 2 by Naoko Takeuchi
I've been especially eager to read this book of short stories, because it includes the one in which Luna falls in love with a scientist. Ever since I was little I loved this story with all my heart, for it was the basis for the
Hearts in Ice
movie. Bring on the nostalgia!
4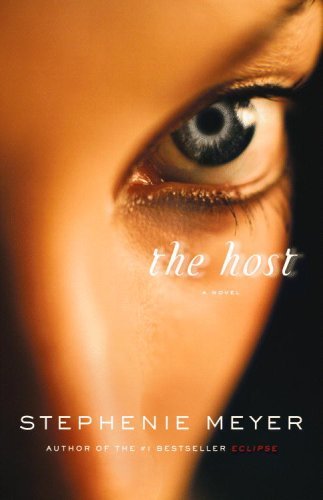 The Host by Stephenie Meyer
I read this book ages ago and absolutely loved it. Even though I've always planned on rereading it at some point, it hasn't happened yet, which is so stupid because I first read it all the way back in 2009. I really hope I can get to it sometime soon; I just remember binge-reading it late at night until my eyes decided I needed to put it down and sleep.
Black Spring by Alison Croggon
Check out that creepy cover! I just kind of stumbled upon this book in the library one day and mentally added it to the TBR. It's a fantasy/paranormal tale and it's inspired by Emily Bronte's Wuthering Heights... While I tend to stray from retellings, this one looks intriguing. It doesn't look like it's going to make some sort of mockery of the characters, and it just looks so dark, like Wuthering Heights. I think, I hope, it'll turn out to be pretty good.
The Maze Runner by James Dashner
A lot of people have read this book and gave it fabulous reviews, but nothing about it really drew my attention... UNTIL I SAW THE MOVIE TRAILER. Hot damn, that looks epic! And weird! (And Dylan O'Brien is awesome!) I'm definitely going to try and get a hold of this one before summer ends.
Cinder by Marissa Meyer
Looking back on my initial expectations for this series, I'm extremely surprised that this is on my TBR. Fairytale retellings just never float my boat. In fact, retellings in general have never appealed to me, to be completely honest, and this is why I've never wanted to read the Lunar Chronicles series. But then I found out about two things: Firstly, that in the third book, Cress, Rapunzel is floating around in a satellite in space. (I LOVE SPACE.) Secondly, that here are Sailor Moon references in this book that no one ever really mentions. Now my curiosity is ridiculously high. I want to see how this story flows and connects with Sailor Moon!
Nevermore by Kelly Creagh
I've been curious about this one for years. For pretty much my entire life, I have loved Edgar Allen Poe's work, and this series is heavily inspired by him. So naturally, I'm drawn to it. It appears to be a darker take on YA and paranormal romance, and I'm always up for that.
9
Awaken by Katie Kacvinsky
The premise of this story has always caught my attention; it focuses on an extreme scenario of a very real problem we face today. Technology is making us anti-social. (Maybe that's why I'm sitting here typing up a blog post.) What if we lived in a world with no real person-to-person communication? How would we function without the presence of others outside of the computer screen? Hopefully I can get around to this one soon.
10
Shades of Earth by Beth Revis
I tend to devour series really slowly lately, and I'd rather not wait another year before finishing Beth Revis' sci-fi trilogy. Hopefully
A Million Suns
is fantastic like the first book was so I have less of a chance of getting distracted and not reading this one.
As usual, show me your list and let me know what you think of mine. Have a great day!